Team
Certified Transmission understands the importance of finding a well-trained & qualified automotive transmission technician in the Grandview area. This is why our expert transmission technicians are professionally trained and certified. Each automotive specialist on our team strives for excellence in every repair and service performed at our shop.
Jacob Morrison

Zack Harkins

Duane Brown
Jacob Morrison
Store Manager
Jacob is the manager for Certified's transmission shop in Grandview MO. Having recently joined the Certified Transmission team in 2020, Jacob brings with him 21 years of automotive experience. Prior to Certified Transmission, Jacob's employment included working for various Kansas City area automotive companies, to include but not necessarily limited to Ford, BMW, and Hyundai where he attained Master Level as a technician, adviser, and manager. Additionally, Jacob graduated from the Ford Asset Program not to mentioned the Automotive Program at Longview Community College in Lees Summit Missouri.
Jacob has been married to his beautiful wife for 12 years and together they enjoy 2 wonderful children. When not at the transmission shop in Grandview, often times one might find Jacob and his family working on their farm, tending to any one of several various animals, including chickens, turkeys, and horses.
Ask Jacob what he likes most about his job and the response is likely to be the high ethical standards of Certified Transmission.
Zack Harkins
Diagnostician
Zack has 4 years in the automotive industry with a background in general repair. He has been a member of the Certified Transmission team for over a year as a diagnostician. Zack is focused on customer service and satisfaction. In his free time, he enjoys fishing and spending time with his family.
Duane Brown
Technician
Duane took two years of Vocational-Technical Automotive Mechanics in high school and he also worked on Hot Rods as a kid. Duane spent 26 years in the concrete industry and then decided to move into the transmission world. Since 2012, Duane has been in the transmission business. He started by removing and reinstalling transmissions and then he started building them, which he really loves doing.
Certified Transmission
12908 S US Highway 71, Grandview, MO
Driving Directions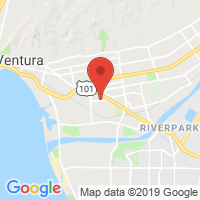 Weekdays:
7:30 AM to 6 PM
Closed Weekends
TESTIMONIALS
Thank you to Certified Transmission, and especially to Chuck for making us feel like we were friends or family, rather than customers.
Chuck was excellent at keeping me informed throughout the process. Certified Transmission is honest and trustworthy and will not try to sell you something you do not need.
These transmission specialists were great. They helped me deal with the warranty company, and did a great job with the transmission installation.
Jason Kemper
Lee's Summit MO
I have been to other transmission shops around Kansas City and found out that I was overcharged and the work they charged me for was not what they did. Every auto mechanic I know in greater Kansas City recommends Certified Transmission!
Steve Bucheri
Kansas City MO
Excellent attitudes from the car service technicians and customer service guys. Overall an exceptional experience.
Gus Rechiteen
Lee's Summit MO
Certified's service was kind, timely and the price was fair. The new transmission worked well and I did not have any issues.
Yaisha Varga-Perez
Lee's Summit MO
I had no idea when I randomly selected your Grandview transmission repair shop from Yellow Pages that I would have such a wonderful transmission repair experience.
I highly recommend that if you need a transmission fixed, bring it to Certified Transmission in Grandview and let them do the job right, and at the right price!
Frank Warburton
Lee's Summit MO
The repair price was fair and in line with other transmission shop price quotes.
Theodore Ted Lange
Raymore MO
I definitely would refer Gary and these transmission experts to anybody needing car care.....they will treat you right!
Grandview Ragland
Grandview MO