Transmission Service Appointment
Certified Transmission
12908 S US Highway 71, Grandview, MO
Driving Directions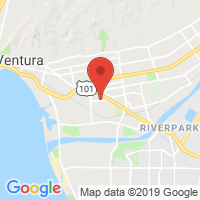 Weekdays:
7:30 AM to 6 PM
Closed Weekends
TESTIMONIALS
I definitely would refer Gary and these transmission experts to anybody needing car care.....they will treat you right!
Grandview Ragland
Grandview MO
These transmission specialists were great. They helped me deal with the warranty company, and did a great job with the transmission installation.
Jason Kemper
Lees Summit MO
I was not expecting this type of service at all I highly recommend that if you need work done to bring to them they do great at there craft I will recommend them to any one that could use work done I can not say enough good things
Frank warburton
lee summit MO
Every auto mechanic I know in greater Kansas City recommends Certified Transmission!
Steve Bucheri
Kansas City MO
Certified's service was kind, timely and the price was fair. The new transmission worked well and I did not have any issues.
Yaisha Varga-Perez
Lees Summit MO
Excellent attitudes from the car service technicians and customer service guys. Overall an exceptional experience.
Gus Rechiteen
Lees Summit MO
Certified Transmission is honest and trustworthy and won't try to sell you something you do not need.
The repair price was fair and in line with other transmission shop price quotes.
Theodore Ted Lange
Raymore Missouri
I had no idea when I randomly selected your Grandview transmission repair shop from Yellow Pages that I would have such a wonderful transmission repair experience.
Thank you to Certified Transmission, and especially to Chuck for making us feel like we were friends or family, rather than customers.